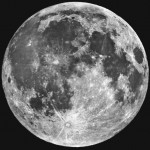 An interesting post about a super perigee moon this Saturday. http://news.cnet.com/8301-17938_105-57426374-1/get-ready-to-be-moonstruck-again-this-saturday/
I personally look at everything outside of myself as an opportunity to become more conscious about something hidden within me. I encourage you to look at this, as well as other planetary occurrences, as opportunities to see something inside yourself and expand your consciousness.
All these occurrences, including this super perigee moon on May 5th, 2012 will move and stir something in the water waves within your body, magnifying and bringing to the surface your hidden mysteries. These are good times and opportunities to learn surfing cosmic waves and realize that they need not be feared but could be fun to enjoy riding!
~ Mada