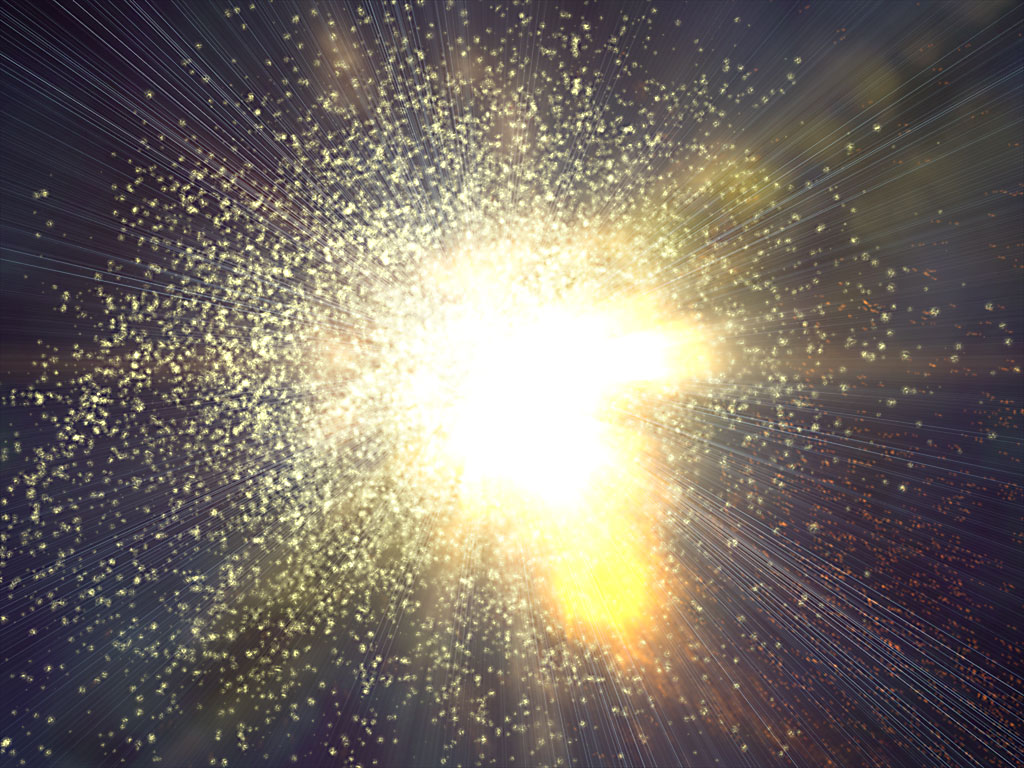 In January 1990, a few days after Osho's death, I had a vision. I was within a boundless cosmic darkness, waiting for something to happen. Suddenly, there appeared a small ball of light shining brightly in the darkness. The Light was like the Sun, illuminating the surrounding darkness and giving life to everything in its sphere. The energy of Light was the collective consciousness of all the enlightened beings that had, at one time, lived on the planet Earth. They were now united as one source of energy, light, and consciousness.
The energy of Darkness was the energy of all the unconsciousness within the universe, including the unconsciousness of all humans living on the planet Earth. Light was aware of Darkness and conscious of itself, and Darkness was aware of Light but it was unconscious of itself. Darkness was threatened by Light and thought that Light was its enemy. Light knew it was once part of Darkness and wanted Darkness to know that they were not separate. Darkness, however, was afraid of Light's power to expose things hidden in the darkness.
Feeling threatened by Light, Darkness tried to suppress it in order to maintain control and rule the Earth. The Light, attempting to grow in size and brightness, was patiently waiting for other beings to awaken and join in its endless celebration of Joy. Suddenly, within seconds, many small light streams emerged out of Darkness and at the speed of light began entering into the ball of Light from all directions. As the light of each awakened being merged with the collective Light of the Awakened Ones, it lost its separate identity as an "I" and became one with the collective consciousness of Light. Light quickly grew in size and strength.
Then, all movement stopped just as suddenly as it had begun, and everything came to a standstill. Light, though visibly smaller compared to the Darkness that prevailed on the planet Earth, was now as powerful as Darkness. A question stood hanging in the air: Who would win the battle and tip the scale, to determine how humanity would live for the next 2,500 years? Who would rule life on Earth? Would it be the creative and compassionate consciousness of Light or the destructive unconsciousness of Darkness? Darkness struggled to maintain its power, while Light, with its now greater size and strength, almost forcibly pulled one more light stream out of Darkness. As this last light stream entered the Light, it tipped the scale of power and Light became victorious.
This vision filled my heart with joy. Deep in my soul I knew that in spite of the much-talked about coming doomsday that the unconscious powers are preparing for, the Light will overcome Darkness and humanity will enter the Enlightened Era of greater consciousness – a consciousness that cares for all fellow humans, the Planet and all its creatures. Although it may seem like life on Earth is becoming grimmer, I believe, as do many others, that the foundation of our collective consciousness is strong, and the new dawn of a more aware and loving humanity is just around the corner.
Every one of us can make a difference in our common future by courageously transforming the unconscious darkness of our own ego-mind into consciousness. Conscious people don't create wars – they strive for unity. Only consciousness can help us live in peace, freedom, love, and brotherhood, and make this planet a better place for ourselves and the generations to come.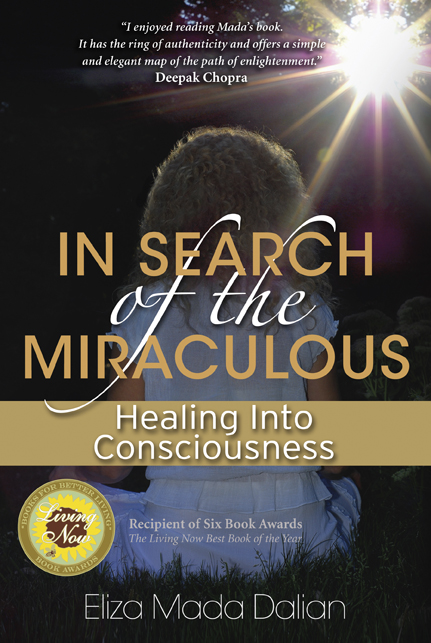 I hope this book is an invitation and a supportive guide in your journey from Darkness into Light.
Excerpted from In Search of the Miraculous: Healing into Consciousness by Eliza Mada Dalian