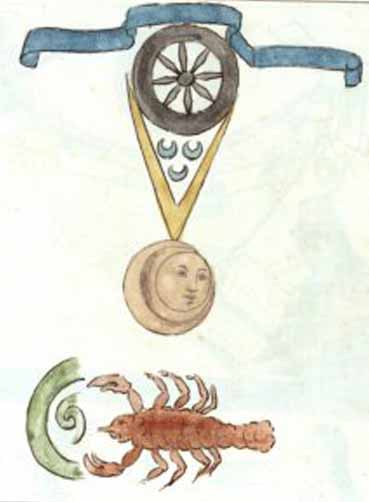 Dear friends,
This is an interesting documentary about 2012: http://www.youtube.com/watch?v=uVBes-j0lDI

I would like to comment on several points that the documentary does not cover, which I feel are very important points:

1. The image from Nostradamus shown on the far left, which is a drawing before his last drawing (see below) shows a necklace with an image of a full moon in the locket. Though this was not discussed during the video, Nostradamus predicted a coming of a world teacher, which the bible also predicted as the return of the Christ. Nostradamus identified this teacher with eight signs. According to John Hogue, the author of Nostradamus, who compared several teachers of the 20th century, only Osho fulfilled all the 8 signs. It is also interesting that Osho's birth name is Rajneesh, which means the lord of the full moon, and, he initiated people into sannyas by giving them a mala with 108 beads and a locket with his photo.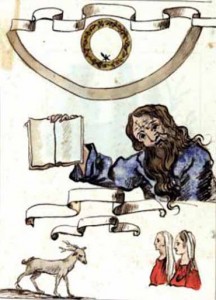 2. The book of life being empty in the last drawing of Nostradamus clearly signifies the end of time as we know it and a beginning of a new era – the beginning of a new man and new woman with no past history. The new will have no church and no dogma to follow and no religious institutions. The new era will give each individual the responsibility for creating their own life and living in harmony with nature and all its creatures. The new man and woman will contribute their gifts and creativity to benefit all life on earth and not just their own needs and desires. 2012 is going to be the death of the old species of homo sapiens and the birth of the new species of homo spiritus!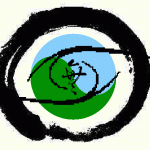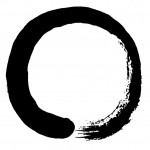 3. The wheel in Nostradamus' last painting is missing the spokes. The empty circle as in this Zen drawing represents consciousness. It is the emptiness within the universe and the emptiness within our being – as one. The Zen drawing on the far left shows the Milky Way – our spiral galaxy. When the Sun aligns with the Milky Way there will be an opportunity for mass transformation into enlightened consciousness. Those who have been preparing their body and psyche will be ready to experience it!
Osho says that Zen is the ultimate religion. I agree 1,000%! Zen has no gurus and no saviors – there is no one to follow but the Truth that resides within the empty core of your own being – this emptiness is the same emptiness that the Universe is made of. It is
all there is!
Watch the video and contemplate over where you'd like to be when the sun gives you an opportunity to make a choice between the two roads that the Hopi drawings and predictions indicate. You have the power to make this choice!