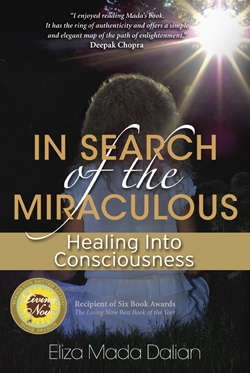 As one can easily see from my profile, for many years I have been drawn to read books related to spirituality and personal growth. I've always found that the ideal book for me to read at a particular time has come across my path at precisely that time. I definitely found this to be the case with "In Search of the Miraculous" as well. This truly is a wonderful book, as it delves deeply into the elusive subject of "enlightenment" in extensive detail, uniquely combining insightful, inspiring, and thought-provoking content with practical "how-to" suggestions.
The author authentically shares her life experiences and philosophy without coming across as some guru who has it all figured out. The book is very well-written and smartly organized, and makes for very interesting reading. It is ideally suited for people who have been on the path of spiritual growth for many years, as there are some intensive metaphysical concepts addressed within it that may be a bit too far out on the curve for newcomers to that path. If you are an experienced "seeker," I feel very confident that you''ll find solid value in this work. Here's one of my favorite passages from it:
 "Your fear is a blessing. It is giving you an opportunity to disidentify from your mind and learn to trust the unknown. The mind can never trust or surrender. Trust always happens through intelligence and consciousness. The mind always asks for guarantees, but life never offers any. Life unfolds moment to moment, and each moment arises as a result of the moment that was surrendered before it. Life is a surprise that always arises out of the unknown. You can either embrace the unknown and live it fully and joyously, or resist it and live in pain, fear, and struggle."
~ Jeff Maziarek, author of Spirituality Simplified
In Search of the Miraculous: Healing into Consciousness is available at www.healingintoconsciousness.com, amazon.com, amazon.ca, B&N, and Chapters.
View Mada's Calendar of Events for upcoming seminars & workshops in your area.