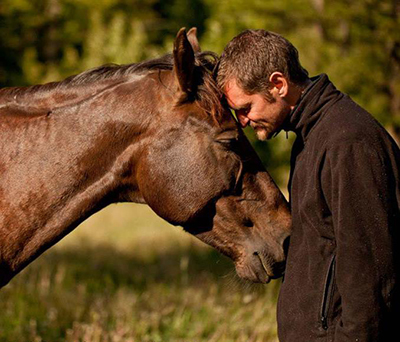 Dear friends,
Perhaps this note might help those who are grieving the loss of Michael Julian Berz, a talented artist, photographer, filmmaker, and friend…
As many of you have come to know and appreciate Michael's gentle and caring soul it will be difficult not to miss his presence amongst us. He lived his life being childlike and playful at heart with wonder and creativity only he new how to manifest. He touched many people's lives with his gifts and gave his all in capturing moments of beauty and meaning through his unique art. His creativity helped him live his playful nature and often forget about the difficulties of life that he needed to face and learn from. As the mid-life crises naturally kicked in, he was not prepared for it. He was not prepared for and did not know how to embrace his aloneness…
Learning how to be alone is our collective challenge and problem. Our education system does not prepare us to understand the temporariness of life and learn that our life here is just a blip within the grander picture we call the Universe. The physical world needs our energy and creativity to sustain itself but it does not teach us the importance of looking in and discovering who we truly are. It does not teach us how to work through the layers of our unconscious fears, beliefs, and conditionings. It leaves us helpless and vulnerable against the discomfort of feeling our inner emptiness and aloneness. The lack of education about our True Self keeps us identified and trapped within the shells of our egos and the clouds of our emotions. Our education system only teaches us how to survive in the world. It teaches us to control life instead of learn and celebrate the lessons hidden within it. It does not teach us how to find our life purpose and live it fully without fear.
We all come to experience the harshness, separation, and meaninglessness of life at one time or another in our lives. If we are lucky, we begin asking: Who am I? Where do I come from? and Where will I go when I die? If we don't ask these questions with curiosity and determination, we fall into helplessness and depression.
Do you remember when you went to school for the first time? What was your attitude on the first day of school? Did you resist going because you were afraid to be alone in a new place and with strangers? Or were you excited to go and discover the world outside? Contemplate on this because this attitude is still with you with anything new that you are asked to confront. If you are resisting to trust and welcome the unknown then consciously change your attitude. Make every effort to let go and surrender to the wisdom of life and the challenges it is placing in front of you.
Though leaving the familiar behind and trusting the unknown is difficult, especially when it comes to letting go of your attachments to people, try to help your inner child learn to cultivate courage and stand on his/her own two feet. Learn to grow your trust in the Universe so that surrendering into the unknown becomes easier and more exciting. Face the pain and suffering of separation so you can find the truth of your eternal Being.
Although I saw a bright future for Michael and his creative gifts when I had a session with him on March 25th, I feel that he was overwhelmed with the responsibility that he needed to take to create it on his own. As he entered a crucial transition point in his life and needed to learn how to help his inner child to mature, he unfortunately did not look at the task with the light-hearted curiosity that he had inside. His emotions overwhelmed him and he did not wait long enough to learn how to transform them. Missing this opportunity is sad, but he is here for eternity, so he will have another chance to continue his journey of healing into consciousness.
I feel Michael is enjoying his freedom from the heaviness and burdens of the world. Seeing so many people's love for him and their sadness of not having his physical presence here is also helping him understand that what he did by throwing his precious life away was wrong. In the meantime, he is in a good place of respite where he can rejuvenate and be ready for the next round of exciting adventures. As he comes to another body to continue with his journey he will remember his mistakes and will be more prepared to face the world and its challenges instead of escaping from them.
So Michael, wherever you are, I send you my love and blessings and a wish for you to awaken to your magnificent inner Truth! In your next life learn to watch what comes and goes, watch your thoughts and emotions, and settle your awareness in the centre of your being where you can truly be liberated from pain and suffering.
Love and blessings to all,
Mada