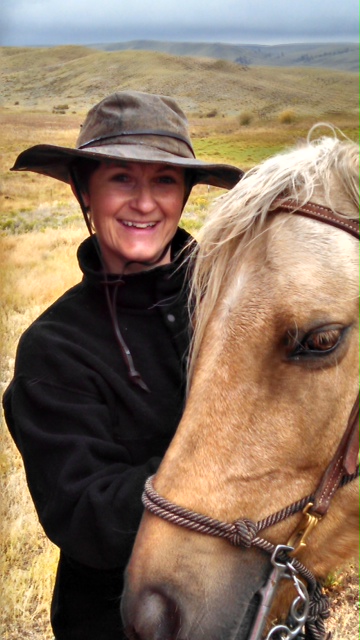 I have been in pain most of my life. In February of 2011, I started having lower back pain, which on good days was 6 out of 10 and 9 out of 10 on bad days. Good days only were good because I stopped moving for the most part. I was literally bound to the sofa, bed or chair with a heating pad on my lower back, buttocks, taped to a mobile EMG unit, taking strong pain medication or antispasmodic pain pills which did not touch the pain on certain days so I helped it out with a glass of wine here and there.
On regular work-days my pain level was at that 9 out of 10. I lived with burning pain in my lower back, numbness, tingling, radiating pain down my legs (switching randomly from left to right) and around my hip flexors and groin. To lift my leg slightly to walk would feel like burning hot arthritis pain with every step I took.
Every activity, however minute, was accompanied by pain. Lying down was painful, breathing was painful. I was not able to sleep at night. The pain in my back felt like I weighed 1000 pounds. I would medicate, bathe to relax my legs and back enough to be able to sleep for maybe 2 hours. Pain was always present, even in my sleep.
This condition affected my life in many ways. In addition to the physical pain, my mental/emotional states were also very much affected. I felt useless, powerless, and had immense bouts of fear of being wheelchair bound.
I went for monthly scheduled massages, lower back stretching sessions, PT, crystal table meditation, energy clearing etc. I read countless books, listened to talks on meditation, relaxation, spiritualism, energy medicine, auras, chakras, energy pathways, thought forms, Louise Hay, etc. I felt better for a couple of hours, or a day at the most, but the pain always came back.
Some of my friends who are mediums, psychics, and energy workers unanimously agreed that there is nothing wrong with my body. They said that it was just stuck emotional energy in the body. And this is as far as they could take me.
I lived in this state of pain from February 2011 through June 2014, until I ran into Mada by pure accident. After one-hour session with her my pain was completely gone. At first I was skeptical and questioned if it will last. Mada reassured me that after three weeks of integrating of the shift in consciousness that occurred during the session and completing the homework that she gave me the pain will be permanently gone. And she was right!
Three weeks after the session I ran up and down stairs moving heavy shelves. I was happy to feel muscle soreness as a result of physical work and not the debilitating pain I had before. I kept testing my body periodically as I started to use it more and more, and there was no pain. I even went for a long horseback riding and felt no pain whatsoever! I now use my body the way I used to. I'm so happy I can move, jump, bend and run. I feel so much joy just to be able to clean my floors and pull weeds in the garden. 
A year has gone by and I am still pain free! I feel so thankful for Mada's work and the Dalian Method. I can enjoy my life now feeling stronger, healthier, and more empowered!
Silke, Registered Nurse